According to state health officials, a child in Oregon has tested positive for monkeypox, making this the ninth confirmed paediatric case in the United States.
"We have a known connection to a previously identified case," Oregon Health Authority health officer and state epidemiologist Dr. Dean Sidelinger said in a press release. "The virus did not infect this youngster in school, child care, or another community setting."
Officials said the case was linked to an adult monkeypox infection that was verified last month, and that public health authorities received positive test results on Aug. 15.
Health officials have initiated a case investigation and are conducting contact tracing to determine potential exposures. No additional information on the case will be disclosed due to patient privacy.
A total of 116 presumptive and confirmed cases of monkeypox have been reported in Oregon, including 112 men and four women.
Health officials in Harris County, Texas, confirmed to ABC News earlier this week that a presumptive case had been detected in a child under the age of two.
According to the child's parents, the child has remained entirely asymptomatic, with no other symptoms other than a lingering rash, according to officials. The infant is expected to recover completely and is doing "very, very well," said Harris County Judge Lina Hidalgo at a press conference on Tuesday.
"I understand that it's a terrifying thing and that parents are concerned, and we need to be cautious and understand the risks rather than assuming the worst. But this serves as a reminder that this is highly genuine, "Hidalgo explained.
Although this is a "Hidalgo stated, "we always understand that anyone in this community may catch monkeypox." We were very aware that a child could be exposed. This virus can infect anyone, so it's not altogether surprising."
According to state health records, the positive pediatric case in Texas comes after a youngster in Martin County, Florida, tested positive for monkeypox. According to official health data, the child in Florida is between 0 and 4 years old.
Maine officials also reported on Friday that they had confirmed a positive monkeypox case in the youngster. Officials stated that no further information regarding the case had been provided due to concerns about patient privacy.
"Maine CDC [Center for Disease Control and Prevention] is working to identify any others who may have been exposed and make vaccinations available to close contacts," officials wrote in a press release.
In addition to the instances in minors reported in Maine and Florida, two cases have been verified in California, two more in Indiana, and one in Washington, D.C.
The current monkeypox outbreak has seen the majority of cases in gay, bisexual, or other males having sex with men. However, health officials have repeatedly stressed that anyone can contract the virus.
Across the globe, nearly 32,000 cases of monkeypox have now been reported, including nearly 12,000 cases in the U.S. — the most of any country, according to the CDC. All but one U.S. state — Wyoming — have now confirmed at least one positive monkeypox case.
According to the CDC, monkeypox primarily spreads through prolonged skin-to-skin contact with infected people's lesions or bodily fluids. In addition to lesions, which can appear like pimples or blisters, the most common symptoms associated with monkeypox are swollen lymph nodes, fever, headache, fatigue and muscle aches.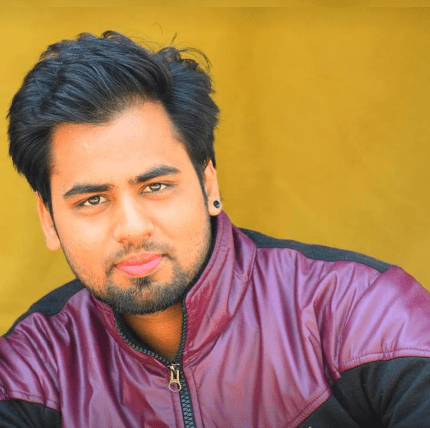 I am Ankit Sharma Nutrition Consultant. My approach is holistic and customized to enable you to achieve true wellness – physically, mentally, and emotionally. I am from India but have clients across the globe. I can work with you to say goodbye to counting calories and short-term solutions. You will achieve long-term sustainable change in the way that they are eating, moving, living, and believing.