Maryland health officials have launched a dashboard to detail cases of monkeypox, and the latest numbers show the 461 cases are largely in Baltimore City and the suburbs of Washington.
Infections disproportionately affect Black residents, with almost half of the cases, and are largely younger adults. Almost half, 47.5%, are in their 30s and about a quarter are in their 20s.
The Maryland Department of Health established the dashboard to better assess the consequences of the latest virus circulating in the state and how to target information and resources.
"This tool will further help health care providers deliver the care that is needed to Marylanders affected by human monkeypox," Maryland Health Secretary Dennis R. Schrader said in a statement. "The dashboard also expands on the human monkeypox information that the state has been giving to help residents keep healthy and safe."
Officials plan to update the dashboard on Fridays and include case counts by jurisdiction and demographic information, including age, sex, race and ethnicity.
Of the 461 cases statewide, 133 were in Baltimore City, 36 were in Baltimore County and 29 in Anne Arundel County, with the rest in Montgomery and Prince George's counties.
The dashboard also includes vaccination numbers. As of Aug. 26, there were 2,124 people given the shots, which have been in short supply. They largely are being given to close contacts of those infected and health care and lab workers who may have been exposed.
Health departments will distribute the two-dose vaccine as supplies from federal authorities allow. Though, state officials are concentrating on local health departments in Baltimore City and Montgomery, Prince George's and Baltimore counties, where cases are highest.
The departments are offering vaccine to self-identified partners of people with infections, those in high-risk populations who report sex with multiple partners, or employment at a venue where monkeypox transmission was reported.
"Our goal is to make sure Maryland residents most at-risk for human monkeypox have the opportunity to get a vaccine," said Dr. Jinlene Chan, deputy secretary for public health services, in a statement. "If you think you may have been exposed to human monkeypox or are eligible for the vaccine, which is free, please reach out to your local health department."
Anne Arundel County is allowing residents to preregister for the vaccine, and indicated "the supply of vaccine is very limited and the county, under the guidance of the state health department, will only offer vaccinations to a limited number of eligible residents who are at highest risk of contracting the virus," officials said in a release.
When appointments become available, officials will call residents.
Lynda Dee, a community advocate and the founder of AIDS Action Baltimore, praised the state health department for launching the public dashboard but stated that more needs to be done with the data obtained.
"This information will be extremely useful to health agencies, medical experts, and advocates around the state," she said. "Unfortunately, the information we've gleaned from the dashboard is really troubling." Not only have the number of cases increased significantly, but Black persons account for 57.3% of all cases in Maryland. This is entirely inappropriate. Both local and state health authorities must address this glaring gap."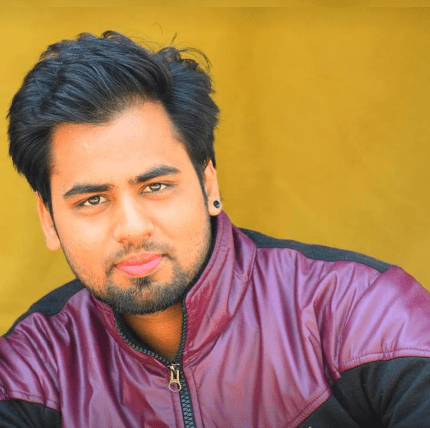 I am Ankit Sharma Nutrition Consultant. My approach is holistic and customized to enable you to achieve true wellness – physically, mentally, and emotionally. I am from India but have clients across the globe. I can work with you to say goodbye to counting calories and short-term solutions. You will achieve long-term sustainable change in the way that they are eating, moving, living, and believing.