What is Hypercholesterolemia? Hypercholesterolemia is most commonly, but not exclusively, defined as elevated levels of low-density lipoprotein cholesterol (LDL-C) or non-high-density lipoprotein cholesterol (HDL-C); an alternative term is dyslipidemia, which encompasses elevated triglycerides, low levels of HDL-C, and qualitative lipid abnormalities.
Hypercholesterolemia is an important risk factor for atherosclerotic cardiovascular disease, including cerebrovascular disease, coronary heart disease, and peripheral arterial disease; it is usually symptomatically quiescent until significant atherosclerosis has developed.
Complications of hypercholesterolemia and atherosclerosis include myocardial infarction, ischemic cardiomyopathy, sudden cardiac death, ischemic stroke, erectile dysfunction, claudication, and acute limb ischemia.
Risk factors for secondary hypercholesterolemia in industrialized populations include a sedentary lifestyle and a diet characterized by the excessive consumption of saturated fats, trans-fatty acids, and cholesterol. Other associations include diabetes, excess body weight mainly in the abdominal region, hypothyroidism, nephrotic syndrome, and cholestatic liver disease. Low HDL-C levels are associated with smoking and abdominal obesity.
It is diagnosed by a lipid profile, consisting of measurements of total cholesterol, LDL-C (estimated or direct), HDL-C, and triglycerides. Non-HDL-C is calculated by the subtraction of HDL-C from total cholesterol.
Hypercholesterolemia is treated with lifestyle modifications such as dietary changes, exercise, and smoking cessation, as well as pharmacologic intervention with statin therapy, and selective use of the cholesterol absorption inhibitor ezetimibe or a proprotein convertase subtilisin/kexin type 9 (PCSK9) inhibitor.
Definition
Hypercholesterolemia, an elevation of total cholesterol (TC) and/or low-density lipoprotein cholesterol (LDL-C) or non-high-density lipoprotein cholesterol (HDL-C) (defined as the subtraction of HDL-C from TC) in the blood, is also often referred to as dyslipidemia, to encompass the fact that it might be accompanied by a decrease in HDL-C, an increase in triglycerides, or qualitative lipid abnormalities. Dyslipidemia is classified as serum TC, LDL-C, triglycerides, apolipoprotein B, or lipoprotein(a) concentrations above the 90th percentile, or HDL-C or apolipoprotein A-I concentrations below the 10th percentile for the general population. However, these classic percentile cut-off points should not be used too rigidly in defining dyslipidemia. For example, evidence suggests that lipoprotein(a) ≥80th percentile is abnormal and linked to elevated cardiovascular risk.[1]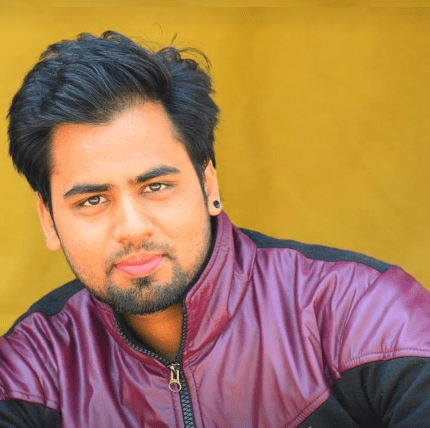 I am Ankit Sharma Nutrition Consultant. My approach is holistic and customized to enable you to achieve true wellness – physically, mentally, and emotionally. I am from India but have clients across the globe. I can work with you to say goodbye to counting calories and short-term solutions. You will achieve long-term sustainable change in the way that they are eating, moving, living, and believing.