This article is about 7 habits that changed my life. Subsequently, I have started doing these activities about 3 months ago and now they have become my daily routine habits.
It is the Habits that make a person Successful and equally responsible for failures. Isn't it?
#1. Waking up Early in the morning:
I used to be a lazy person who hates to wake up before 8 a.m. and it the clock ticks 9 till I get ready to go to college or to do any other task.
Also, I yell badly if I get woke up early by anyone in my house.
But, then 3 months ago a day came Into my life and I decided to wake up early In the morning but I can't make it. It was 7 a.m. Actually, I woke up early but I sleep again ( cause I was super lazy ).
Again, I decided to wake up early to read one of my favorite books. Till then I wake up before 5 a.m. daily.
In addition to Waking up early is such a good habit that once you are able to develop it, you will surely think why I have not developed it earlier.
Because, Early morning time has it's own peace and greatness.
Moreover, there is no yelling of kids, no disturbance by neighbors, no phone calls, etc.
It's just you and your goal.
In addition, Do whatever you want. Read, exercise, complete your work, go to the gym, plan your day, set goals, etc.
The habit of getting up early will provide you 2 hours extra than a normal guy who wakes up at 7 a.m.
Which means 60 hours in a month and 720 hours in a year. That means you are getting one whole month extra than others and it makes a difference.
If you want to create a difference and improve yourself. Start waking up early.
Also, this habit is the hardest to develop but once you get used to it, it will be worth it.
#2. Reading daily
Reading habits are among one of the best habits that one can develop.
I myself had developed this habit a year ago and the first book that I have read in my life other than syllabus books was The Alchemist. It's a wonderful book that portrays a beautiful story.
Since then I am working on my habit and I have read more than 9 books In a year. This rate is increased along with the habit of waking up early in the morning.
Furthermore, I wake at 5 and read for about 45 minutes daily. In terms of pages, I read almost 35-40 pages in a single stretch.
Also, I read sometimes before going to bed.
Moreover, I am looking forward to starting a review series about the books that I have read and will read in the future on this website.
What do you think about it? Please write it further in the comments sections.
#3. Cold showers
I love this habit and it is the second habit after waking up early that changed my life for good.
Cold showers have enormous benefits on your skin, your body, and your mind.
For the last 45 days, I am taking cold showers daily and I like it so much that I don't like normal water at room temperature for taking a bath.
Also, I feel energized, active, focused, and dedicated to my goal the whole day. It is just amazing.
Cold showers increase your rate of breathing, as a result, the heart pumps more blood to keep the body warm. Hence it is good for blood circulation.
Not only this, but it also helps me to get rid of urges that could be a major reason for distraction.
And many more are there, but these are such benefits that can be felt even in a very shorter duration of practice.
#4. Meditation and reciting prayers
Meditation is important in everybody's life in order to maintain inner balance.Also, It helps to clear the brain fog that enhances deep thinking and analyzing abilities. For instance, I meditate daily for 15-20 minutes after taking a cold shower.
I know… it is very little but I am still working on it to improve the duration.
It helps me a lot to think clearly about my future goals, people, and tasks
I also recite prayers in the name of God daily. Doing this provides me internal strength and courage.
Moreover, it brings me internal peace and patience.
Also, it enhances the power of visualization.
#5. Eat healthy diet
Quit on fast food and switch to healthy food will give you incredible results in your brain and body as well.
further, A healthy diet provides proper nutrition that body demands and prevent you from diseases.
Also, It develops and makes our immune system strong.
I personally recommend you to switch to a healthy diet consisting of green vegetable, and grains.
In addition, eating unhealthy food will make you lazy, and promotes cholesterol growth in the body.
Also, it will make you more prone to disease. That will steal your time from your life.
#6. Showing gratitude and positive thinking
Positive thinking will literally take you out of every situation. Just be positive in life.
Gain positivity from positive people and books. In fact, books are the best source to start having a positive mindset. Read self-help books as much as you can.
The way in which this habit changed my life is incredible. I start to find good in every bad thing, positive In every negative. This motivates me a lot.
Although, I hope you will feel the same after developing the habit of being positive.
Also, show gratitude to others instead of jealousy. This will develop your character and people will become more friendly with you.
#7. Hit early to the bed at night.
This is the habit on which almost all other good habits depend. Hit early to bed. That is how you will have enough sleep and could easily wake up early in the morning.
Early to bed is very essential to wake up early in the morning with full energy and a good mood. because mood changes with sleep.
If you don't sleep well you will surely have a bad mood.
Now, many of us would claim that they don't feel sleepy early in the night.
Here are some points which may help with that:
#1. Switch off your phone 1 hour before bedtime.
#2. Read some books.
#3. Plan your next day.
I solely use this tips till now to sleep and by 10p.m. I fell asleep. These tips work. Try it once and see it yourself.
Currently working on habits:
It's not that I am getting every type of benefit from these habits and I don't want to develop more.
Instead, I am working on myself to develop some more habits like to complete 3 tasks only in a day.
Currently, I reached to 2 tasks per day, sometimes I made it to 3 but not regularly.
Hence, I am working on it.
Also, I am developing a habit to limit screen time. I use social media very eagerly and for a long time and now I keep track of it.
Last week I reduced my screen time to 18% and it's constantly improving.
Also, Reducing screen time will enable you to connect more with the real world and you can do your work more efficiently.
Concept of Developing habit:
If you want to develop a habit of anything in this world whether you want to learn anything or avoid anything just practice that activity on a daily basis.
In short, it takes 21 days to develop a habit and 90 days to develop a lifestyle.
This means, if you follow any activity for 21 days continuously, you will be fond of it, and eventually it will become your habit.
Also, I strongly believe that every single guy is different and learns at his own pace.
Hence, maybe they take more than 21 days to develop any habit.
But, if they do it regularly, they will surely end up developing the same habit.
Similarly, If you wanna develop book reading habits, read daily. Also, Want to develop the habit of jogging, jog daily for about 30 minutes. You are capable to develop any good habit within you that can exist in this world.
However, I myself followed the same procedure for developing these 7 habits that changed my life and still trying to develop some more habits.
Because of the repetition of these activities, it helps me to develop these habits. Also, Try it yourself. It works.
For instance, In my opinion, repetition and consistency is the key to develop and get benefit from any habit.
Final thoughts on 7 habits that changed my life:
Start from developing a single habit and after a few weeks try another with still practicing first and that's how you will develop a set of good habits.
It will take time to develop and synchronize subconsciously into the brain. So be patient and maintain consistency.
However, Nothing will happen in a day, or in a week or two. But after a month you will notice some change in yourself.
And, after 3 months you will create a completely different lifestyle for you that leads to achieving goals.
Moreover, they will make a person liked by everyone. Also, Continue developing these good habits and see how your life changes like mine.
So, this was all about this post 7 habits that changed my life.
Thanks for reading. May God bless you guys.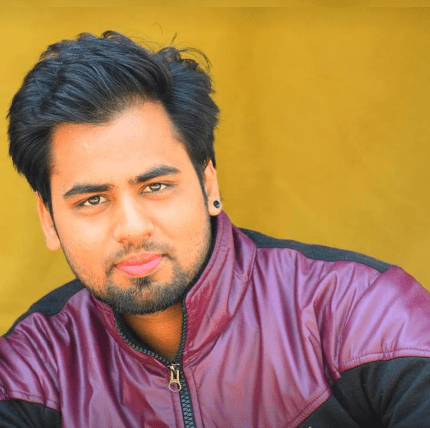 I am Ankit Sharma Nutrition Consultant. My approach is holistic and customized to enable you to achieve true wellness – physically, mentally, and emotionally. I am from India but have clients across the globe. I can work with you to say goodbye to counting calories and short-term solutions. You will achieve long-term sustainable change in the way that they are eating, moving, living, and believing.