Are you troubled by your increased weight and looking for surgery or some other way to lose weight? With the help of this article, we will tell you how one can easily lose weight by following a healthy Indian diet. For this, you will not even need an expensive gym, medicines, or surgery.
Many people quit dieting and start exercising to lose weight. Exercising along with dieting will reduce your weight as well as make you weak, which is probably not a good option. The simplest way to avoid this is a diet/food that keeps your weight right and keeps you healthy as well as gives your body the right shape.
The first thing you need to know is your BMR so that you can know how much you need to eat per day. To calculate the BMR you can check here
Obesity is a growing issue in the Indian population. Due to the increasing availability of processed foods, obesity and obesity-related chronic diseases such as heart disease and diabetes are on the rise in India.
Here are some tips on what to include in your diet and what foods to avoid and what to include in the diet chart for a week to lose some weight.
You need to reduce 15% of your daily calories.  For example, if your daily calorie intake is 1600 then you should start reducing 15% of your total daily calories.
What to eat – healthy foods to eat
If you are a vegetarian and want to lose weight, there are many delicious foods and beverages that you can include in your diet to lose weight.
Try to include the following ingredients in your daily diet plan:
Vegetables: Tomato, Spinach, Brinjal, Mustard greens, Bhindi, Onion, Bitter gourd, Cauliflower, Mushroom, Cabbage, etc.
Fruits: Mango, Papaya, Pomegranate, Guava, Orange, Tamarind, Lychee, Apple, Watermelon, Pear, Plum, Banana, etc.
Dried fruits and seeds: Cashews, almonds, peanuts, pistachios, pumpkin seeds, sesame seeds, watermelon seeds, etc.
Legumes: Moong, soybean, kidney beans, lentils, chickpeas, and chickpeas
Roots and Tubers: Potatoes, carrots, sweet potatoes, turnips, yams
Grains: Brown rice, basmati rice, millet, buckwheat, quinoa, barley, corn, buckwheat bread, amaranth, sorghum
Dairy products: Cheese, curd, milk, butter, ghee
Herbs and Spices: Garlic, Ginger, Cardamom, Cumin, Coriander, Garam Masala, Paprika, Turmeric, Black Pepper, Fenugreek, Basil etc.
Healthy Fats: Coconut milk, full-fat dairy, avocado, coconut oil, mustard oil, olive oil, peanut oil, sesame oil, ghee
Sources of protein: Tofu, legumes, dairy, nuts, and seeds
Meals and snacks should focus on fresh, foods that are rich in herbs and spices. Additionally, adding non-starchy vegetables like greens, eggplant or tomatoes to your diet provides plenty of fiber that can help you feel satisfied longer after eating.
What to Drink – Healthy Beverages
An easy way to avoid consuming extra calories and sugar is to avoid sugary sweetened drinks and juices. These drinks can be high in both calories and sugar, which can negatively affect weight loss, so include beverages that don't contain added calories and sugar.
What not to eat – Avoid unhealthy foods.
Avoid eating and drinking highly processed or processed foods and beverages that are high in sugar and calories, which can sabotage your weight loss efforts. Food items such as candy, fried foods, and sodas hinder weight loss efforts and are also harmful to overall health. Foods that are rich in sweeteners and heavily processed can increase the risk of developing chronic diseases. For example, drinking soda, fruit punch and juices, and sugary drinks with added sugar can increase the risk of developing diabetes, obesity, and heart disease.
Also, if you consume unhealthy foods, it will not allow you to lose fat which can make your weight loss efforts difficult. So for good health and weight loss, consume the following foods to a minimum or avoid them altogether:
Sweetened beverages: Soda, fruit juice, sweet tea, sweet lassi, sports drinks
High-sugar foods: candy, ice cream, cookies, rice pudding, pastries, cakes, yogurts, high-sugar cereals, digestive biscuits
Sweetener: Jaggery, sugar, honey, condensed milk
Sweet Sauces: Salad Dressing Sauce, Ketchup, Barbecue Sauce, Sweet Curry
High-fat foods: Fast food like burgers, french fries, chips, fried foods, bhujia etc.
Refined cereals: white bread, white pasta, biscuits
Transfats: Margarine, Vegetables, Fast Food, Highly Processed Foods
Refined Oils: Canola Oil, Soybean Oil, Corn Oil, Grapefruit Oil
While there is no harm in enjoying these foods occasionally, limiting the foods and beverages listed above is good for overall health.
One-week diet chart for weight loss
If you are trying to lose weight then follow the one-week diet chart below that focuses on fresh and nutritious food. You can adjust it according to your calorie needs and dietary restrictions
and food preferences.
Losing weight is not a difficult task and there is no need to starve yourself to do so, you can easily lose weight by following this diet plan. Also, if you are troubled by any medical condition, talk to your doctor before making any changes to your diet. Also by reducing carbs and lowering insulin levels, you can "prepare" your body and brain to lose weight by changing your hormonal environment.
Monday
Breakfast: Sambar with Brown Rice and Idli (Note:- Start counting your calories)
Lunch: Roti with mixed vegetables and Daal
Dinner: Fresh spinach salad with mixed vegetables and tofu curry
Tuesday
Breakfast: Chana dal pancakes with mixed vegetables and a glass of milk
Lunch: Chole curry with brown rice
Dinner: Khichdi with sprout salad
Wednesday
Breakfast: Milk, apple, and cinnamon oatmeal with almond topping
Lunch: Grain bread with tofu and mixed vegetables
Dinner: Brown rice with vegetables and palak paneer
Thursday
Breakfast: Yogurt with chopped fruits and sunflower seeds
Lunch: Cereal bread with vegetables
Dinner: Chana Masala with Basmati Rice and Green Salad
Friday
Breakfast: Vegetable porridge and a glass of milk
Lunch: Sambar with brown rice
Dinner: Tofu curry with potatoes and mixed vegetables
Saturday
Breakfast: Multigrain Parathas with Avocado and Chopped Papaya

Lunch: Salad with Rajma Curry and Quinoa

Dinner: Lent

il Pancakes with Tofu Tikka Masala
Sunday
Breakfast: Buckwheat porridge with sliced ​​mango
Lunch: Vegetable soup with bread
Dinner: Vegetables with Spice-Baked Tofu
Drinking water, seltzer, or unsweetened tea with and between meals will keep you hydrated without adding extra calories. Apart from this, you can also eat healthy snacks, here we have given some healthy snack options below.
Workout
Stretch, go for a walk and do some yoga or light exercises for at least 20 minutes in the morning. If you cannot do all this, then knowing the gym, do some kind of high-intensity exercise. Not only will this boost your metabolism in the morning, but it will also help kick-start your day by boosting endorphins.
Note:- It's your wish if you want to follow the above diet plan but it depends from person to person what they like to eat. If you want to make a customized diet plan for your favorite foods. You can contact us 
Here are 10 easy tips to lose weight:
Eat a high-protein breakfast. Having a high-protein breakfast can help reduce food cravings and calorie consumption.
Avoid sugary drinks and fruit juices: While sugary drinks and fruit juices are the biggest contributors to weight gain, avoiding them can help you lose weight.
Drink water half an hour before a meal. One study showed that drinking water half an hour before a meal helped 44% more weight loss in 3 months.
Choose Weight Loss Friendly Foods: Some foods are very useful for reducing fat like avocado, broccoli, cabbage, leafy vegetables, beans, boiled potatoes, etc.
Eat soluble fiber. Studies show that soluble fiber can reduce fat, especially abdominal fat. Fiber supplements like glucomannan are very helpful.
Drink coffee or tea. If you are a coffee or tea drinker, you can drink as much as you want, as the caffeine in them can increase your metabolism by 3-11%. Increased metabolism is very helpful in weight loss.
Eat unprocessed foods. Base most of your diet on Whole Foods. They are healthy, fill you up quickly, and are less likely to overeat.
Eat slowly. People who eat fast food tend to gain weight over time, so eating slowly will make you feel full and it also promotes hormones that reduce weight.
Measure weight quickly. Studies show that people who weigh themselves every day are more likely to lose weight and maintain it for a long time.
Get a good night's sleep: Poor sleep is one of the strongest risk factors for weight gain, so it's important to take care of your sleep.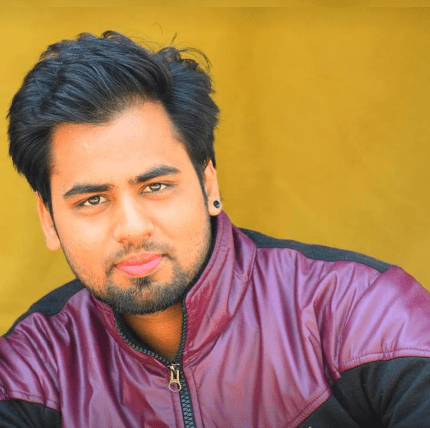 I am Ankit Sharma Nutrition Consultant. My approach is holistic and customized to enable you to achieve true wellness – physically, mentally, and emotionally. I am from India but have clients across the globe. I can work with you to say goodbye to counting calories and short-term solutions. You will achieve long-term sustainable change in the way that they are eating, moving, living, and believing.