High-Protein Diet: Now Making Protein-Rich Besan Cheela is a very easy task. 
Morning nutrition is riddled with unavoidable ironies. Our bodies require ample nutrition in the morning, but there is little time to prepare lavish meals amid the hustle and bustle. It's difficult to prepare quick meals that are also nutritious. Cheela is an all-time favorite among healthy, easy-to-make breakfast dishes. It is nutritious, tasty, easy on the stomach, and quick to prepare. It is typically made from besan (chickpea gramme flour), a healthy, gluten-free flour high in fiber and other nutrients. It cooks with little oil and can be topped with onions, paneer, tomato, coriander leaves, and other ingredients for a flavorful treat. It can also be rolled up and eaten on the run during those hectic mornings.
Protein is important to include in your diet, especially if you are trying to lose weight, according to health experts all over the world. Protein provides much-needed energy to compensate for energy loss during regular physical activities and workout sessions. The best time to have protein is in the morning so that the body is ready to take on the impending physical and mental load. It's wise to add proteins to your breakfast diet and here's an amazing way to do so with your regular besan cheela – add palak (spinach) to it.
Spinach is high in protein, as well as other essential vitamins and minerals such as iron, magnesium, potassium, folates, and carbohydrates. Spinach is a nutritious food that meets a large portion of the body's nutritional requirements.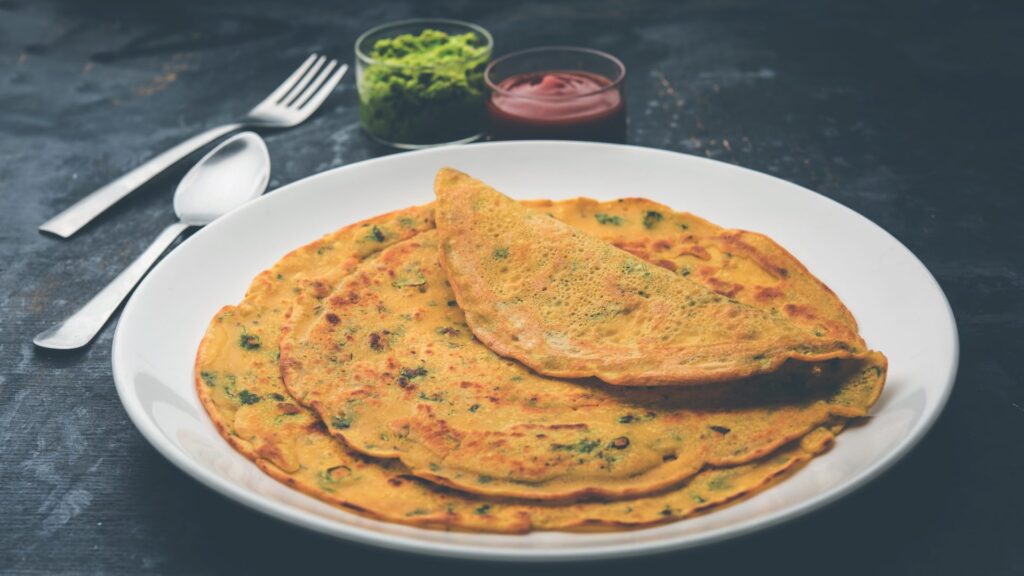 Recipe Of Besan Palak CheelaIngredients –1 cup besan
1 cup spinach leaves, chopped
1 onion
1/3 cup water
Half tablespoon ginger garlic paste
1 teaspoon jeera (cumin seeds)
A bunch of (dhania) coriander leaves
1 green chili
Salt to taste
Oil/ghee/butter of your choice method of preparation –
Step 1. Put the spinach in a blender or mixie and grind it till it turns into a paste.
Step 2. In a bowl, put besan flour and add water to it. Increase or decrease the amount of water to get the right consistency. It should not be too thick or too thin; it should be a lump-free, smooth paste.
Step 3. Add jeera, onions, chilli, ginger-garlic paste, salt and spinach. Blend well.
Step 4. Heat about 1 teaspoon of oil/ghee/butter on a non-stick pan (Tawa) and spread it evenly.
Step 5. Take a large tablespoon of the besan batter and pour it in the middle of the pan. Now, with the backside of the tablespoon, spread the batter in a circular motion all over the pan.
Step 6. Cook on both sides. Repeat the steps to make other cheelas with the remaining batter.
Garnish this cheela with coriander leaves and serve with mint chutney or tomato sauce. The palak Besan cheela is a perfect breakfast meal loaded with nutrients and delectable flavors.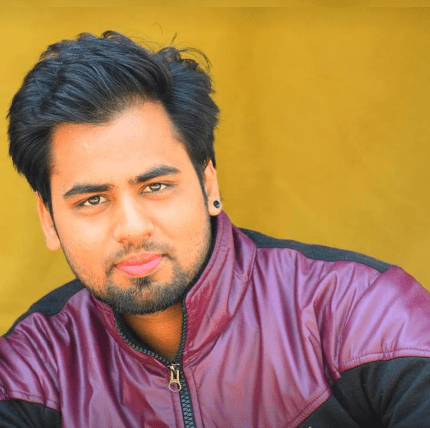 I am Ankit Sharma Nutrition Consultant. My approach is holistic and customized to enable you to achieve true wellness – physically, mentally, and emotionally. I am from India but have clients across the globe. I can work with you to say goodbye to counting calories and short-term solutions. You will achieve long-term sustainable change in the way that they are eating, moving, living, and believing.