The importance of training duration is overrated – especially when it comes to those athletes who are focused on a specific result: build muscle. Of course, changes take time, but if you're looking to build muscle and don't see an obvious increase in size from month to month, that's a sign that your technique isn't working.
 1. INCREASE THE VOLUME OF YOUR WORKOUTS
You need to increase the volume of your workout twice a week. you have to do two body parts every day to see the changes. For example, if you are doing chest on Monday then take one more body part like you can do chest with biceps or triceps this way you will hit two body parts per week. also, workout volume is the number of repetitions times the number of sets. It is the main determinant of hypertrophy (muscle gain). And in order to increase volume, you may need to reduce weight, you guessed it.
Compared to strength training, the intensity will decrease during the hypertrophy phase, with the weight being 50-75% of the maximum weight you can lift in one rep.
To get all the volume your muscles need, it is recommended that you perform each exercise for three to six sets of 10-20 reps.
 2. EAT MORE PROTEIN TO BUILD MUSCLE
Training includes the work of your muscles. Protein builds them. The harder the workout, the more important protein intake is for recovery. For a person weighing 80 kg, the norm of protein intake will be 120-150 grams of protein per day. You need to take in your every meal. You should have 30% protein 70% Carbs and 30 % Fats when we say fats. 
FISH OR FISH OIL
SEEDS
NUTS
OLIVE OIL
PEANUT BUTTER
 3 . FOCUS ON A CALORIE SURPLUS, NOT A DEFICIT
This can be difficult to get used to, especially for those who are used to counting calories in hopes of losing weight. But for the most effective muscle building (meaning weight gained, not lost), you need to consume more calories than you burn each day. When your body is in a calorie deficit, it reduces your body's ability to build new muscle.
Try to eat 250-500 "extra" calories per day and preferably these calories come from protein.
Creatine does not directly build muscle. However, by boosting performance in high-intensity workouts, this natural compound is effective in promoting muscle growth.
This extra energy has been shown to increase muscle size, strength, and power. It may also reduce muscle fatigue and enhance recovery (Study 1 Study2, Study 3).
In fact, one study concluded that at a given weight, creatine supplementation can help you do 14% more reps than without supplementation.
For best results, choose creatine monohydrate, the most thoroughly researched supplement form.
5. MORE SLEEP:-
The majority of HGH is released in pulses when you sleep. These pulses are based on your body's internal clock or circadian rhythm. Muscle recovery requires a lot more than just proper nutrition. Muscle recovery takes time – about eight hours a day. After all, when you sleep, your body releases growth hormone, which helps build muscle and controls levels of the stress hormone cortisol.
In addition, according to a study published in the Journal of the American Medical Association, sleeping for five hours, instead of eight hours a night for just one week, reduces testosterone levels while building muscle mass by as much as 10-15%.
The National Sleep Foundation recommends that adults aged 18 to 64 get seven to nine hours of sleep per night.
   6. FOCUS ON THE ECCENTRIC PHASE
Lifting any weight, you experience the concentric (hard) and eccentric (light) phases. For example, when you squat down, you are performing an eccentric action. When you return to standing, it is a concentric action. And, according to a study published in the European Journal of Applied Physiology, eccentric work is much better at inducing hypertrophy.
To increase the amount of eccentric effort in your workout, you can do two things: either slow down the eccentric phase of each exercise you perform or integrate only eccentric variations into your program. Physiologically, muscles move eccentrically with much greater force than they do concentrically.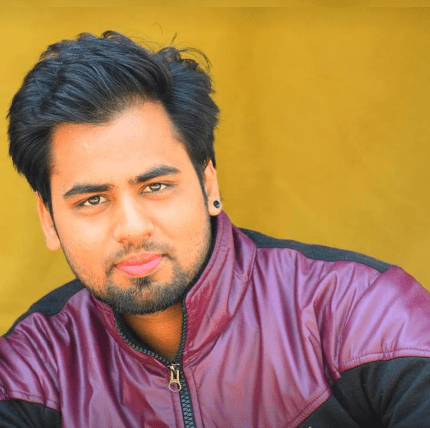 I am Ankit Sharma Nutrition Consultant. My approach is holistic and customized to enable you to achieve true wellness – physically, mentally, and emotionally. I am from India but have clients across the globe. I can work with you to say goodbye to counting calories and short-term solutions. You will achieve long-term sustainable change in the way that they are eating, moving, living, and believing.