How to Get Rid From Hair Loss Male Pattern Baldness Treatment
Male's Pattern Baldness Treatment | How to Get Rid Of Hair Loss. Androgenic alopecia is a genetic disorder. There are several stages of hair loss. The hair starts falling around the crown area and by the end of the stage, only one strip is left around the sides of the head and the rest of the scalp becomes bald. This happens in seven steps, as you can see in the photo below.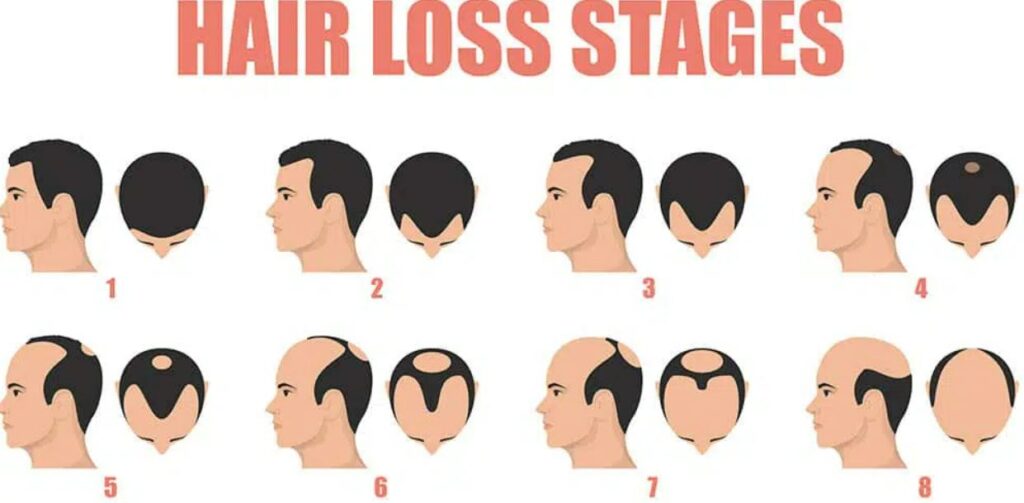 However, it is difficult to detect baldness from these stages as the condition is getting more serious now. Now the formation of hair line has started happening in M and U sep also. Nowadays you must have noticed that the entire scalp is getting affected in front of the crown and the density of hair is also decreasing here. Baldness in men starts at a young age, especially at the age of 20, and gradually this process continues till the age of thirty.
You have noticed that your father or grandfather had hair, but after a few years, they have lost all hair due to androgenic alopecia. We can control androgenic alopecia but can't stop it.
If your hair is thinning and shrinking then we can postpone this process so if you are still young then you might have lost your hair in your older age.
These are the reasons
The main reason for this is the male hormone DTH and genetic weakness. Apart from this, a stressful lifestyle is also one of the main reasons for this. These include poor eating habits, less sleep, and worrying about a career.
To avoid this, it is very important to adopt proper treatment and a better lifestyle. Anti-male hormone or DTH blockers are also available for this. These are available in pharmacological forms like Finpecia, Propecia, and finasteride. Please consult your doctor before applying these solutions. There are some side effects if you start using pharmacology. There's no cure for male-pattern baldness, but some medications can slow it down. Minoxidil and finasteride are FDA-approved
Finasteride side effects:- 
Inability to have or maintain an erection.
Decreased sexual desire.
Problems with ejaculation (including decreased volume of ejaculation)
Pain in the testicles.
Depression.
So talk to your doctor and discuss male pattern baldness so they can give you your best advice to treat male pattern baldness
The purpose of DTH blockers is to slow down the process of thinning so that the hair remains longer. This problem can be avoided to a great extent by eating good food, getting enough sleep and doing yoga, etc.
Stop wasting your money.
We've seen people using oil, vitamin E capsules, and onion extract juice, but trust me on this. If you have a genetic male pattern of baldness, it will not work. We must focus on treatment as soon as possible in order to save our hair because once you lose the hair follicles then there is no way to get hair from that hair folic. You will have two options below.
Hair Transplant:-
Hair transplantation involves removing small punch grafts from the hair-bearing scalp or a larger piece of this scalp from a donor area and cutting this into smaller pieces to use as grafts. These grafts are then relocating to a bald or thinning area of the scalp
Hair Wigs:- 
People who suffer from irreversible baldness and have a large balding area, or who want very dense hair, can consider this magical option of Revolutionary Hair Systems known as hair wigs, which provides an incredibly natural appearance. If you don't have a donor area then you can use a hair wig. Men's hair wigs are typically required for those suffering from scarring baldness issues such as Androgenetic Alopecia (Male Pattern Thinning) and Autoimmune-related Alopecia.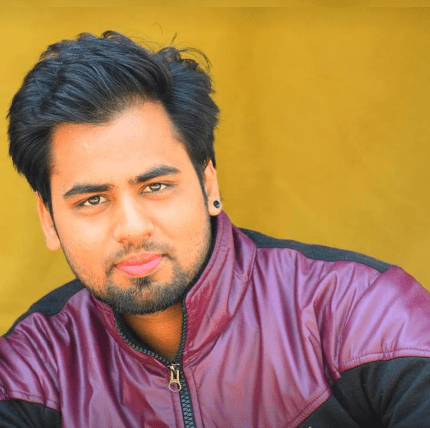 I am Ankit Sharma Nutrition Consultant. My approach is holistic and customized to enable you to achieve true wellness – physically, mentally, and emotionally. I am from India but have clients across the globe. I can work with you to say goodbye to counting calories and short-term solutions. You will achieve long-term sustainable change in the way that they are eating, moving, living, and believing.